Having recently given a "What's New in Children's Lit" staff training I am completely steeped in picture books which, Imo, represent some of the best books being published and, as I tell adult library patrons, are some of the best books in the library. If you don't know, you better ask a librarian! I'm always surprised by the award committee's choices so who knows which book will win? But if any of these do…..remember you heard it here.
Let me say right off the top that just about everyone is putting Float at the top of their list. It's good. But it's not as good of a story or as visually interesting as any of these below. Moving on.
I just came across this one the other day. First, the illustrations are beautiful with exquisite textural detail. You can't see all that from the picture so just trust me on this; it's beautiful. It reminded me of Hello, My Name is Ruby, another book that shows a character dealing with loss, grief and finding their way.
Delphine is a servant girl for the queen. She's alone in the world and when she's down she "sings out the loneliness". So heart-wrenching and precious. The queen's niece comes and stirs up trouble for Delphine: making messes for her to clean, blaming her for breaking things and even getting her locked up. Wisely, the worst parts of Delphine's story are shown not told. This softens the harshness of Delphine's reality for young readers while at the same time being honest with them and true to the story. That respect for the reader and the story is one of the qualities that separates great books from the rest. (Dessert anyone?) As a singer who also has sung out the loneliness, this one resonated with me. I don't think it has a chance of winning but it certainly deserves to be considered.
I bypassed this one at first because the cover didn't grab me. I'm picky about my picture books. If the cover doesn't grab me, I probably won't read it. But I eventually read this one and loved it. It's the simple story of a Vietnamese family in a fishing village. It's a specific story about a specific culture, but it still feels universal because it's about the comfort of home and those you love. The beautiful, serene, painterly illustrations drew me in. With so much realistic detail I felt like I could smell the pot of soup on the stove, like I could hear the dog walking across the floor. It was almost a multisensory experience. I also loved the change in perspective throughout where we go from having a bird's eye view of the scene to a macro close up of what the dog sees. When you consider that this is a debut for the author and only the second book for the illustrator it's incredible what they accomplished here. I expect it to at least get an honor.
I love Kevin Henkes. This, in my opinion, is probably his best picture book yet. It's the story of watching and waiting for something wonderful to happen told from the perspective of toys on the windowsill. Things happen, yet the toys only know part of the story and it's the reader who's able to figure it out from the illustrations. There's so much happening here from the adorable pastel toys to the ever-changing scene outside the window. It feels like a child's dream, a lovely reminder that there's wonder all around us if we just look.
I won't go into detail about this here since I've already talked about it. All I'm going to say is that a story this well done deserves to be recognized.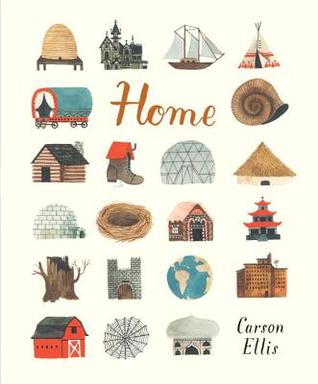 I've talked about this one before, too. I don't care what the critics say–it's a gorgeous, whimsical book with an air of fairy tale about it, and it's one of the best looking books to come out this year.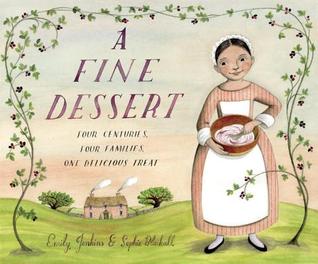 I started this blog talking about this book. It's a great post. This book is wonderful on so many levels and if there's any justice in the book world it will get the recognition it deserves.
Honorable Mention
Another one I initially bypassed and ended up really enjoying. There's a lot to speak of for this book. First, DIVERSE CHARACTERS! And it's not about them being diverse! They're not being oppressed! It's not stereotypical! No cultural misappropriation here! The Reading While White bloggers can't possibly have a complaint about this story of a little girl who wants a giraffe for her birthday and will go to great lengths to make her case. Cute illustrations, big words, a glossary, text that is actually funny, this book has it all. This will be making the rounds at storytime for sure.
My library just got this in this week. I'd been waiting to read it for a while. Let me see if I can accurately convey how good this book is. Um………….it rocked. If this book were a rockstar, it'd do a kickass show then smash its guitar at the end in a blaze of pyrotechnics. If it were a comedian it'd do a killer set then drop the mic.
Okay, I may be overselling it just a bit but, hey, it's a free country. First, the art is amazing. Love the stylized cartoon realism. The endpapers are wonderful with the sunlight shining through the forest. The bear, oh, the bear! Do you know how many picture books feature bears? 24, 847. Just kidding–I don't know. I made that up but it's a lot. This may be the best bear ever to be illustrated in a picture book. The grumpy face, the body language is spot on. It's hilarious and includes humor that adults will appreciate. Definitely check this one out!
After all these picture books, I'm going to attempt to read a few chapter books. Next up, a 600-page book about a harmonica. It better be good.