Well, I'm shocked but not altogether surprised by the committees' mind-boggling choices. They routinely give these awards to titles that just aren't very good compared to others and end up sitting on the shelf because no one wants to read them. Cases in point…..
Let's break it down.
Caldecott winner: Finding Winnie illustrated by Sophie Blackall
Some were saying this was Blackall's year. I'd say so with two books showcasing her delightful style and both with lots of book buzz. IMO, she should've gotten the medal for Fine Dessert but I figure the backlash and author apology on that one ruled it out. The only disappointment here was In a Village by the Sea not getting an honor.
Newbery winner: Last Stop on Market Street by Matt de la Peña
Ugh. Blech. Yuck. I mean, congrats to Peña. He becomes the first Hispanic author to win the Newbery. I'm all for minorities breaking boundaries. But. Market wasn't the best book of 2015. I know lots of people did love it, and that confuses me because I'm not sure what they saw that I missed. If that's you, I'd love to hear your thoughts on it in the comments. My first issue is that there were so. many. better. books. Of all the books that were published last year this is supposed to be the best one? There were lots of other picture books with much better stories including Song of Delphine, Beyond the Pond and Boats for Papa. You're going to give a picture book the award for best story and you don't give it to Boats for Papa????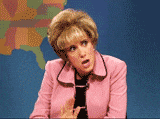 And second, what about the chapter books they could've given it to?
At least they got honors but, come on. Can anyone really make the case that Market is a better story than either War, a beautiful, sophisticated story so exquisitely written that it transcends children's literature or Echo which is nothing less than a tour de force of writing and Ryan's best work? That they got honors diminishes their place in the canon of children's literature. Strictly from a literary perspective these books were executed at a level so far above Market that it's not fair to even have them in the same category. It's like comparing a Cadillac to a Fiesta. Bradley, you were robbed. Robbed!
Third, this is yet another Newbery choice that will be a hard sell to the usual 3rd-6th grade crowd that reads them. The award brings much attention to the winning book so it's unfortunate that this year's winner is a picture book in which the illustrations and the text don't match up.
Lastly, it seems that the focus was more about rewarding the best diverse books rather than the books that were simply the best. However, since the committee is forbidden to discuss it the world will never know.
What are your thoughts?