. . . . . . .
. . . . . . .
Follows the story of several North Koreans who escaped and explains in detail what life was like for each of them. There's good explanation of the structure of NK society and the lengths to which citizens will go to survive. A gripping and fascinating look into a world that outsiders don't get to see.
. . . . . .
A timely read about race, hate and privilege in America told from the point of view of the three central characters. The white supremacist storyline was the least interesting to me but the other two storylines are interesting enought to make up for it. The story feels very authentic….until the end. Picoult does a surprisingly good job of explaining the African American experience. Audra McDonald does a wonderful job voicing Ruth's character. Illustrates so well how tenuous the balance between freedom and injustice is for blacks.
. . . . . . .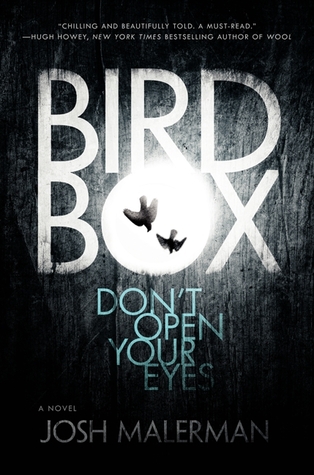 Something's out there and we don't know what it is but it causes people to go mad and harm others and themselves. An intense dystopia in which the whole story revolves around 'the creatures' and not looking at them. I liked the premise and the story but didn't care much for the switching between present and past storylines. I would've liked to have more closure, more resolution to Mallory's story. Still, for dystopia fans this one is worth putting on the list.
. . . . . . .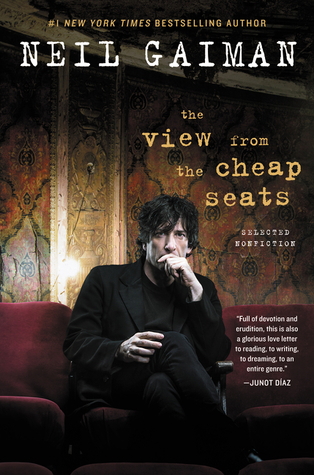 I think this is what happened:
Gaiman's editor: Got anything else we can publish?
Gaiman: Well….I've got these speeches…..
Editor: Send me whatever you've got! We'll turn it into a book! They'll love it!
I like Gaiman, like his writing and speeches. However, this book is proof that you can have too much of a good thing.
. . . . . . .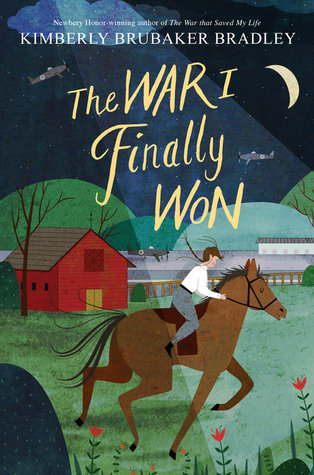 The narration was wonderful as Jayne Entwistle usually is. The story was….ok. I wasn't blown away by it or love it as I did with the first book. It's hard for a sequel to live up to the book that came before. The same characters are there with a couple of additions. It doesn't further Ada's story that much and Ada's not as far along as I expected. I found myself annoyed with her. It's worth reading if you read the first one and really want more of those characters. Having read it though, I should've stopped with the first one.
. . . . . . .
A Goodreads reader described this as "Gone Girl meets 50 Shades". That pretty much sums it up. What started out as a story with an intriguing premise quickly morphed into a slightly smarter 50 Shades-esque story. Not so interested in that. As the end nears, it's like the author remembers that there's a murder mystery that needs to be solved and finishes it up but it's a little hard to swallow because that storyline isn't given much time. Some parts are unbelievable–who's going to live in an apartment with 200 rules to follow and you're being watched all the time?! Poor story but the narration is great!
. . . . . . .
Wow, was the narration on this stellar! There are a lot of characters and the narrator manages to do totally distinct and authentic voices for each of them. An interesting perspective on the 'black person murdered by cop' phenomenon. The author handles it well, with truth and grace. Worth reading for urban or realistic fiction fans or those who want to read diverse books.
. . . . . . .
I found this book to be dark, creepy, frightening, frustrating and full of itself. Skimmed through most of the first half where we get all this backstory about the mom. She goes on and on. It's enough. I don't need that much backstory. Get to talking about Kevin! When they finally do it's a doozy. The parents are frustrating characters–the dad because he's ignorant or naive and the mom because she's more aware but still doesn't handle the red flags appropriately. And there are tons of red flags with Kevin. Would parents in real life handle a child with such clear psychopathic tendencies this way? The climax is horrific and made even more so by how slowly it plays out. And the ending, I just didn't get. It's thought-provoking commentary on family, mental health, society. The narrator, while she had a great voice, had an annoying habit of making a lot of wet, swallowing sounds. Worth putting on the list if you like dark, complicated stories.
. . . . . . .
If you're fascinated by the brain and it's abilities, if you want to know why we do what we do, if you've wondered how stores know to send you coupons for the very things you want or if you want to know how to change a habit then this is the book for you. A fascinating listen, great narrator. Worth reading for nonfiction fans.
. . . . . . .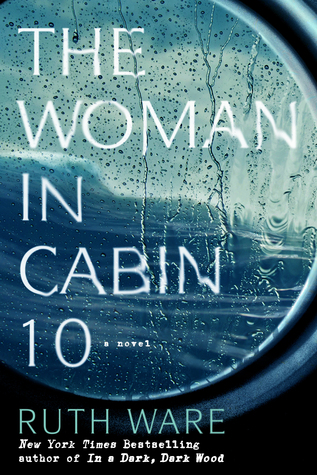 Another "Girl on the Train" readalike. With an unreliable narrator. Very unreliable. I stayed with this one mainly because I liked the voicing. It was wonderfully expressive and changeable. The story itself was just enough to keep me listening. The narrator isn't so much unreliable as she is dumb. In a way I enjoyed that the main character was such a hot mess you wanted to find out what she'd get herself into, on the other hand that was frustrating. There's lots of internal dialogue/man vs. himself stuff going on here. There were some plot twists and Ware saves some revelations to the very end. Put it on the list if you like mysteries and stories with unreliable narrators. And you've read everything else in this niche.
. . . . . . .
Too many voices, too many plot lines, too many characters. Too much for an audiobook. Just because you love one book by an author, doesn't mean you're going to love them all.
. . . . . . .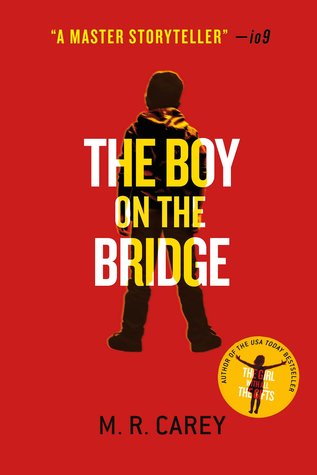 Carey did a satisfying job bringing this story full circle with the plotlines and characters. Whereas Girl with All the Gifts was all about the zombies BOTB is about the people before the zombies. Much more character-focused. A slow burn to a suspenseful highpoint, this hits all the right notes as a prequel. If you liked GWATG you will enjoy this one too.
. . . . . . . 
. . . . . . .
First, let me say that the narration on this was stellar. One of those voices you want to sit and listen to for a while. And you will because it's 12 hours long. I thoroughly enjoyed the majority of this story and the way it juxtaposes two different families each with their own version of the American dream and how they're changed when it all comes crashing down. It's in parts sad, frustrating, joyful, hard but always skillfully written with a cast of authentic and likable characters. The only thing I didn't like was the way it ended but you can't have everything.
. . . . . . .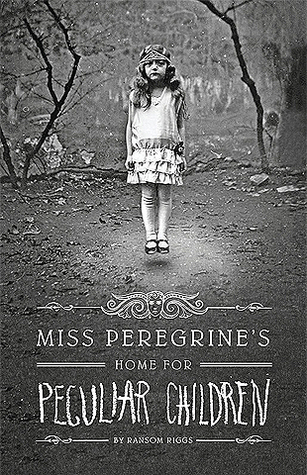 Didn't like the narrator, took too long to get to the heart of the story, too hard to keep track of plot/characters in listening. Didn't finish.
. . . . . . .
I'm recommending this even though I only liked the first half of the book and the very end. The first half was all great storytelling mixed with just right amounts of snark and swearing. I pretty much laughed the whole way through the first half. Then I got distracted while driving and this funny first-person tale was suddenly in 3rd person. That part of the story was completely lost on me. It does come back around to first person so the ending wrapped up nicely. There's beautiful singing and the *big thing* you're expecting turns out to be something else entirely. Enjoyed the narration so much! Very well done. Overall, well-written, sharp, funny and a good choice for fans of contemporary fiction.
. . . . . . .
It's the story of a woman torn between two men-one who left her to go his own way and the man she eventually married and had children with. The entire story is told in past tense as main character Lucy tells the story of her two loves. These stories are at times sweet, poignant, romantic and funny. As Lucy gets older, gets married and has children there's no sense that she gets any wiser about love and relationships, and she comes across as petulant, superficial, selfish. It's hard to like her or feel sympathy for her. Eventually, she acts on an assumption about her marriage that proves to be wrong but which has serious consequences. It's a love story that lacks a depth of feeling and reveals that it has no understanding of what love is. Santopolo doesn't dig deep enough to make the case for these characters or for the reader to care. Unless you're in the mood for sad fluff I'd skip this one.
. . . . . . .
After The Girl with All the Gifts, I wanted to like this and I tried through two discs. The narration itself was great, perfect expression and dynamics. It was the story that was lacking for me. I had to start over a few times to catch what was happening. There's a cloud of vagueness over the story. Lots of characters but it's not always clear who they are or how they're connected to the main character. The story and the characters develop slowly but there's not enough tension/suspense/drama to keep the reader engaged. If you're not bothered by those things by all means give it a try.
. . . . . . .
Since Girl on the Train I discovered that 1. I like a British narrator 2. I like psycho thrillers 3. I love an unreliable narrator. This has all three….well, it moves too slowly to be a thriller. The story of what happens to 8yr. old Ben told from the point of view of his mom and the lead investigator and voiced by two actors, unfolds extremely slowly. Almost too slowly. Everyone seems unreliable–the mom, the aunt, the teacher, the teacher's aid. Hearing the story from two points of view helps to combat the snail's pace feeling of the story. Macmillan keeps you waiting right until the end to find out what has happened to Ben and as a reader you feel relief to finally know. You think, "Oh, that's how it ended." But that's not how it ended. The story goes on and on explaining in detail exactly how the mom and the detective felt afterwards, how they handled it, what they did. It was one of the few times I wished for less closure on an ending. Recommend for readers who like mysteries and those who enjoy learning about characters and their motivations.
. . . . . . .
Audio review. Voicing was alright if a bit affected and 'precious'. I wanted to like this one but couldn't do it. Not to be too harsh, but Imo this was an example of everything that can be wrong with middle-grade fiction-dopey; schmaltzy; out of touch; stereotypical; lots of pointless filler, "I gulped hard…" "I blinked"; unnecessarily dramatic with unrealistic conclusion. So many other better mg novels about kids with learning differences.
. . . . . . .
Lamott narrates herself and I liked her voice better on this book. I've come to appreciate her dry, dramatic, matter-of-fact delivery. It adds to the humor on some of these stories. Her take on life and faith are fresh and downright hilarious. Her ability to find truths in every moment is inspiring. She recycles some stories from previous books but other than that a good read for Lamott fans.
. . . . . . .
Almost 14 hours long but the narration was pleasant and authoritative. What I liked: the breadth of topics covered everything from making good first impressions to social media to network building. He covers it all. He presents questions to help you figure out what your goals are, where you want to end up. The sections on discovering your passions, building your network and connecting with people I found to be most useful. What I didn't like: told from a business perspective there were topics that just didn't apply to me so I skipped those. There's a lot of name dropping and some parts came across a little, "Look how fabulous my life is!" and I could've done without those. In the listening it felt too long. But he does a good job reinforcing the idea that it really is all about who you know and he presents concrete ideas for building relationships. I think it's a must read for new grads and worth a read for anyone wanting to get ahead, transition careers or build their network.
. . . . . . . 
Narration is spot on, easy to listen to and expressive. The story is what you'd expect-intense, emotional, hard to stomach in places. This was one I had to take periodic breaks from as I was reading. The only thing I didn't like was that the ending came too soon and didn't go far enough. Still, worth a read for historical fiction fans.
. . . . . .
I've read a lot of Ehrenreich and thoroughly enjoyed those books and expected nothing less of this one. Oh well. First, I did the audio and the author narrates it. She sounds like she has a mouth full of marbles which was hard to listen to. This was really more of a memoir than a search for truth. The 'aha' moments she has didn't register with me. The lengthy science bits to me seemed disconnected from her search for God. Her other books are great; read those. There are better 'man's search for God' books, read those.
. . . . . . .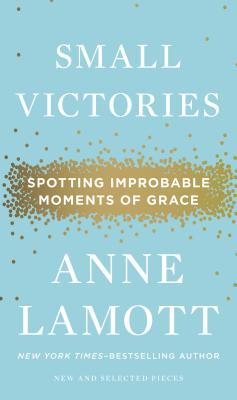 Down to earth, funny, raw, poignant and most definitely real. Lamott doesn't sugarcoat anything. Feels very relatable. Put it on the list if you like books that talk about the struggles we all deal with and how we get through them.
. . . . . . . 
I like Spinelli so I'm sad to say this book did nothing for me. It's one of those slice-of-life, coming-of-age stories about a girl whose dad is a prison warden so she lives on the prison grounds. It's well written but the main character is a brat and I found myself asking all throughout: who cares? There are better coming-of-age stories and better 'kid lives in a prison' books.
. . . . . . . .
This is a strong debut entry into YA lit. Zentner has done a good job with plot, pacing and characterization. I didn't fail to notice that he'd taken the time to create good backstory for these characters. The downside for me was the ending–I would've liked to see it taken a little further. Different actors voice characters depending on whose story they're telling and I wish each actor had been able to voice their character all the way through the book but that probably wasn't feasible. Still, I found myself sitting in my car after getting to my destination just to hear a little more of it. That's the sign of good audiobook.
. . . . . . . .
Audio is the only way to go with this one because Mulgrew's voice is a beautiful medium for her masterful storytelling. I could've listened to her all day long. I found myself enthralled with her story. She comes across as bold, funny, ballsy and has led a magical life. The only thing I didn't like was that it wasn't longer! A must listen for any and all audio/memoir/Mulgrew fans.
. . . . . . .
Maybe one of the best adult fiction titles I've read and one of the best adult fiction audiobooks I've listened to. Set in Australia, the voices had me mesmerized. Loved the narration. What seems like a light little book about mean girl mommies and suburbia turns out to be a gripping, suspenseful title I couldn't put down. An intricately woven story with fascinating characters who end up in some pretty dark places. The climax was truly a surprising twist, and I appreciated the way in which the author tied up all the loose ends. A must read for contemporary fiction fans.
. . . . . . . .
Oh, this was good. If you liked "Girl on the Train", you will probably like this one. If you're a fan of psychological thrillers with unreliable narrators this is also for you. The story unfolds slowly but in a tempting, suspenseful way. The audio has a full cast and was very well done, wonderfully expressive voicing. There were a couple of big questions I was dying to know the answers to and when it was revealed, especially the details of how she becomes the widow, it was truly surprising. Pretty heavy theme in this book and the author does a good job of graciously handling the dark places. A must read for this genre. Then try Before I Go to Sleep by S. J. Watson.
. . . . . . . .
I had tried reading this a while ago and didn't get it. Listening to it was a much better experience. Sedaris' dry, deadpan voice is the perfect vehicle for his humor which is dry, sarcastic, biting, dark. This had me laughing out loud so many times. Highly recommend for humor fans.
. . . . . . . .
I was pleasantly surprised by this one. I liked it, liked the parts of her story she chose to tell, the way she connects herself to places and time. This was a sweet and easy, coming of age, slice of life memoir. Every time she said, "dixie peach grease" made me smile. The only complaints I have are that the book didn't feel as expansive or transformative as I'd want a book called 'so and so' dreaming to be. Second, I wasn't crazy about Woodson's narration, either. I think reading it would've added to the substantive feeling because a reader would be able to go at their pace, see the visual of the text on the page. Still, this is a short and interesting title. Recommend for bio and/or Woodson fans.
. . . . . . . .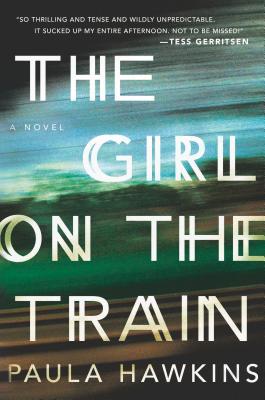 O. M. G. This was one of the most riveting books I've read in a long time. What I liked: love a British narrator. The three on this one are very good. The characters are all a hot mess but the author gets you inside their heads, and you hear the story from their perspective which leads you to switching your sympathies and reevaluating what happened. And there's always something happening. Just when you think you know, a new detail is revealed and you're on the edge of your seat waiting for the resolution. I also found this to be biting social commentary on the facade of bougie suburban life that hides a multitude of sins and broken dreams. Highly recommend this intricate, suspenseful nail-biter mystery.
. . . . . . . .
This is a great mystery read with a hint of Roald Dahl, a dash of Lemony Snicket and a sprinkling of Sherlock Holmes. In true British fashion, there's a big cast of characters, the humor is witty and dry, the pacing is fast. It's got murder, intrigue, suspense, ghosts and a satisfying (if not a bit too tidy) ending. The narrator is quite good but with all the plot twists and characters you'll get lost if you're not paying attention! Would make an entertaining family readaloud/listen.
. . . . . . . .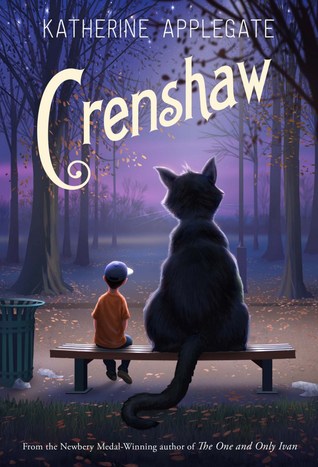 Applegate does what she seems to do best which is give you an emotional story without being maudlin, transport you right into the minds of the characters while deftly handling grim themes and creating beautiful imagery. My only issue with the book was the rapid tidying up of loose ends. No spoilers here but the resolution, though it comes with a catch, comes too easy. It feels unrealistic. But, I'm not the target audience so for kids it will give them closure if not quite a happy ending. Worth a read.
. . . . . . . .
I have liked Dick Van Dyke for a long time so I was quite interested in reading this. As with most older celebrity memoirs, it's a lot of common sense tips on life. It wasn't as funny as I thought it would be. I was inspired by how he overcame obstacles using his 'keep moving' philosophy. He repeats a few stories and at one point gives his take on all the big historical events that have happened in his lifetime. He's 90 that's a lot of events! I skimmed through that part. In conclusion, it's a light, quick read good for memoir fans or huge Dick Van Dyke fans.
. . . . . . . .
I'm finding that I like a British narrator and this one is so good. I thought it was well written; the transitions between the flashback story and the current story were seamless. I liked that the story is told from the point of view of a woman with dementia because I liked trying to determine what she was talking about by her descriptions when she couldn't remember the words. It added another layer of mysteriousness to it all. As the dementia progresses, Maud's grip on things becomes tenuous which is unsettling, but made it feel like an accurate and honest depiction of dementia. I was more invested in the current story than the flashback so I was disappointed that the current story had less resolution and was even a little anticlimactic. The flashback story, however, had a surprising plot twist which led to a startling yet satisfying conclusion. My biggest issue with the story is that when you at last find out what happened to Elizabeth it seems ridiculous that it wasn't revealed earlier. It would've made the story half as long but it was unrealistic and artificial suspense. Nevertheless, it's definitely worth a read…or a listen.
. . . . . . . .
If you enjoy Aziz's comedy then do the audiobook because it's filled with him doing funny bits in between the narration. One of the few, maybe the only, comedian's book I've read that did a good job of translating their humor to book form. As for actual dating advice, there wasn't much I hadn't heard before. He cites a lot of research and focus groups and that on the communication styles of millennials I found eye-opening. Read this for Aziz. Read Evan Marc Katz for dating advice.
. . . . . . . .
This has a fantastic narrator. The story is so engrossing you can't wait to find out what happens and you're anxious for it all to come to a head and get to the resolution. Some of the best characterization I've seen anywhere but especially in a children's book. So well done and an honest but gentle handling of pretty serious themes. One of my new faves. A good story for any reader.